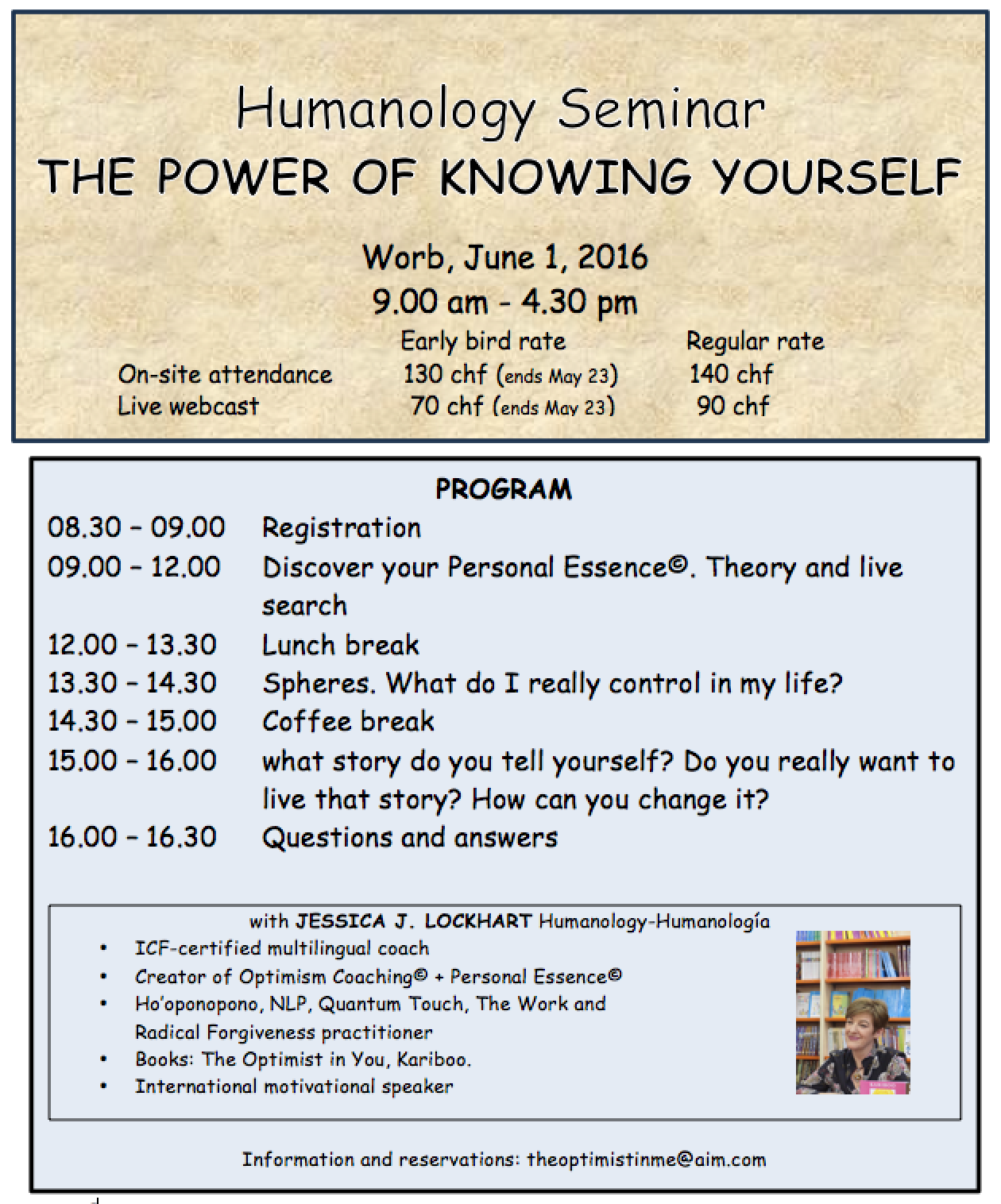 Discover who you truly are and how to allow yourself to be.
Experience the discovery of your Personal Essence© to fully understand who you are and how it affects your life and your relationships. Decide then how you want to live your life and how you're going to lead it.
Don't miss this unique opportunity to get to know yourself from a complete new perspective that will empower you and give you the clarity you've been looking for.
Limited capacity. No refunds after May 27.
Coffee break will include coffee, tea and refreshments. Lunch will not be served but the participants will have enough time to leave the venue and enjoy the local restaurants.